July 2016
We're enjoying the summer in Nevada City, CA. Diane's new memoir, Eight Months in Provence, A Junior Year Abroad 30 Years Late was just released, and she's hosting a Book Signing Celebration at Summer Thymes on Colfax Avenue, Grass Valley on Wednesday, July 20. Eight Months in Provence is now available on Amazon.
February 2016
We're in New Zealand and enjoying the summer weather here! Diane will be offering her day-long writing class in Pakawau on Saturday, February 20.
April 2015
We're just home from New Zealand, back to Nevada City. The apple trees are blossoming, the chickens are cackling and we're bursting with good news about our plans for Bali in October.
Landon will be leading the personal development portion of a twenty-eight day yoga teacher's training in Ubud, Bali, October 11th-November 8th. Students will not only receive three-hundred hours of yoga teacher training, but will transform their experience of life, love and relationships.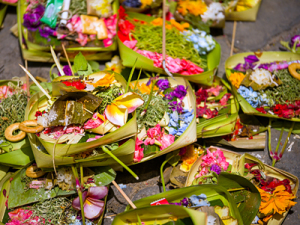 The training, held in a beautiful resort setting features Living Food Gourmet raw food. For all the details, go to Radiantly Alive's website.
Landon and Diane will be covering their favorite topic, Relationships! Diane will also be working with students doing Clearing, Coaching, and Creative Writing, when time allows. So come and join them for a transformative and life-changing time in Bali!
So come and join us for a transformative and life-changing time in Bali. If you've worked with Landon before in est or the Six-Day training, you know how powerful he is as a trainer. With Bali, called the 'Island of the Gods', delicious, organic, raw food and yoga added on, how can you miss this?
---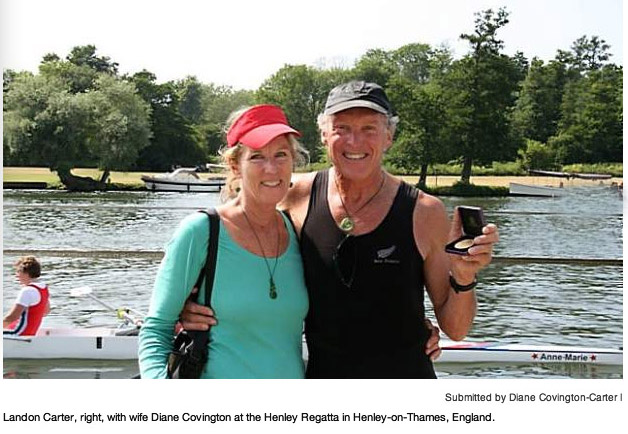 Carter Earns 2nd Straight World Masters Gold in Single-Scull Rowing
August 24, 2013 – "Testing the Waters" by Walter Ford for The Union Newspaper
Ford, W. (2013, August 24). Testing the waters. The Union Newspaper. Retrieved from http://www.theunion.com/news/7834754-113/carter-rowing-gold-stroke
For a competitive athlete, a lifetime offers many different sports and activities to approach, understand and conquer.
Some athletes find the sport they love and excel at an early age. Take Tiger Woods for instance. There is video of Tiger crushing the ball off the tee and sinking 12-foot putts at the age of 2. Fourteen majors and $100 million later, we all know how that turned out.
Other athletes stick their toe in several different sporting pools, looking for just the right temperature before they dive in.
For world rowing champion and Nevada City resident, Landon Carter it took 48 years and countless sports before he found his passion for rowing, and he's been dominant ever since.
Most recently, Carter, 70, earned his second straight World Masters gold in single-scull rowing, winning his age division despite a start that would have doomed most.
READ THE COMPLETE ARTICLE